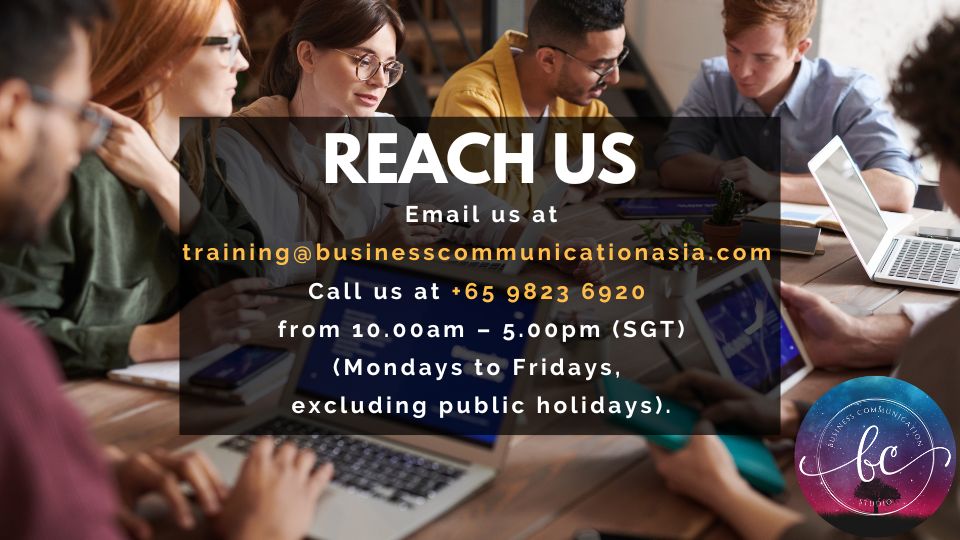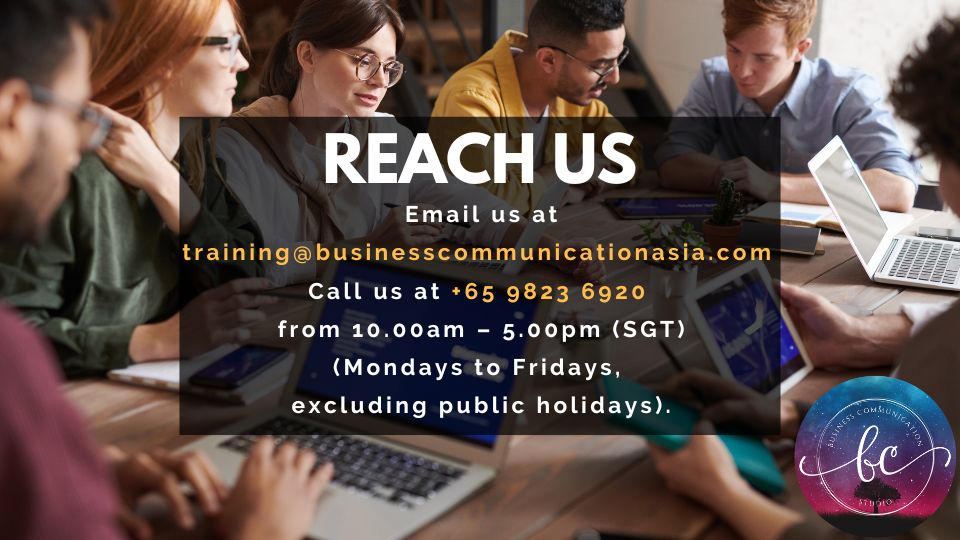 Communication is what we do every day.
Why not learn to do it well?
You may also complete the form below to send us a message.
We respond to all emails within 1 business day.
If you did not receive our reply in your inbox, please check your junk/spam/other folder.
You may choose to send us an SMS or whatsapp message as we may not be able to answer all phone calls outside office hours.
Thank you.