Announcement:
We will be closed on all public holidays, weekends and
the following dates in Singapore.


Upcoming closure dates:
16 December 2023 to 01 January 2024 – Business trip and year end holidays
09 to 12 February 2024 – Chinese New Year holidays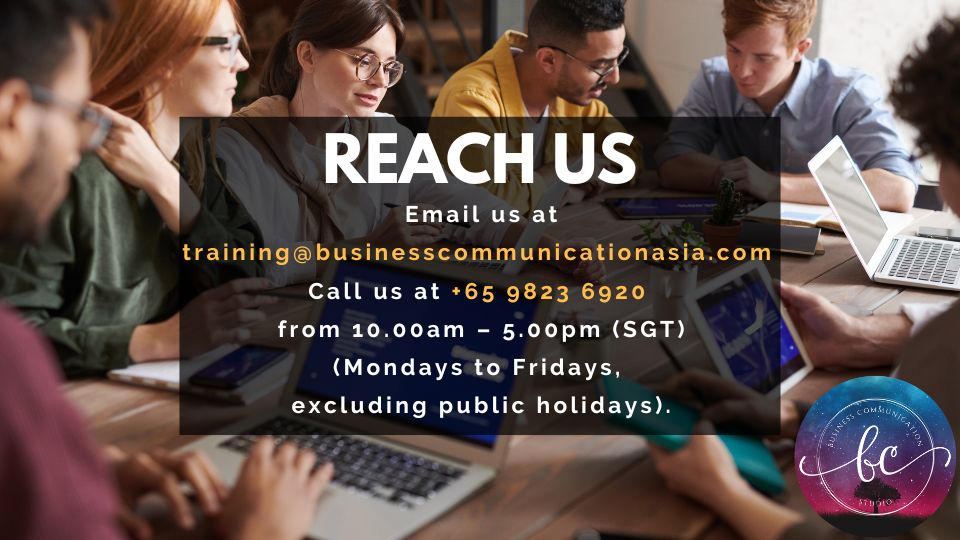 Communication is what we do every day.
Why not learn to do it well?
You may also complete the form below to send us a message.
We respond to all emails within one business day.
If you did not receive our reply in your inbox, it may be because of your email filters set by you or your organisation. Please check your junk/spam/other folders. Alternatively, please phone/whatsapp us or provide us with your contact number. We will be happy to follow up with you.
Our office hours are from 10am to 5pm on weekdays, excluding public holidays and any overseas business trips in which the dates affected will be listed in our 'Announcements' page.