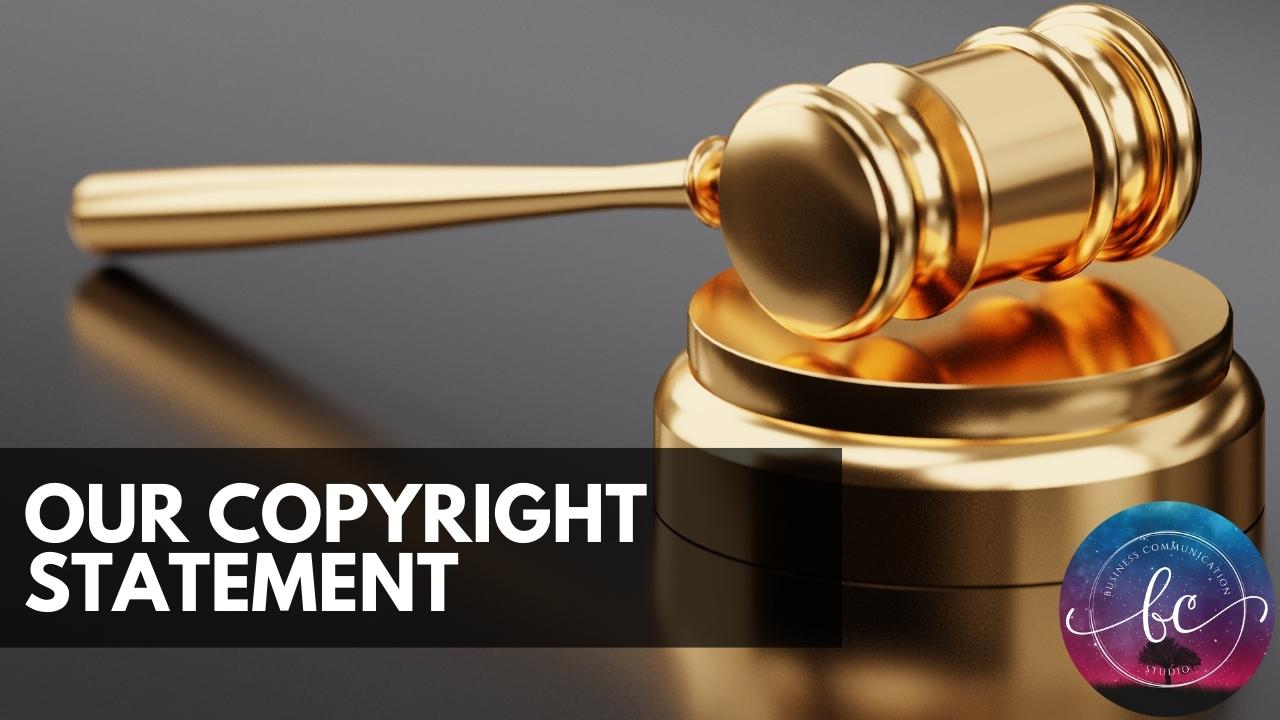 "To have something that you worked on lifted and reused under someone else's name and without attribution can feel like a robbery and like a form of identity theft."
– Plagiarism.org
This website and its content are protected by copyright and other applicable laws, and any unauthorised duplication, distribution or exhibition of this website and its content will result in criminal prosecution and civil liability.
All content included in this site, including text, graphics, photographs, forms, diagrams and other material is the property of Business Communication Asia and Business Communication Studio or its third party content provider and are protected by Singapore and international copyright laws.
No reproduction, distribution, modification, transmission reusing or re-posting for public or commercial purposes is permitted without consent. The trademarks, logos, and service marks displayed on this site are registered trademarks of Business Communication Asia and Business Communication Studio.
No right or license is given to any party accessing this site to use or reproduce in any manner any such marks or logos and Business Communication Asia and Business Communication Studio will not hesitate to enforce its rights against such parties.
Plagiarism is a serious offence. Our brand names and contents of this website are copyrighted and cannot be reproduced or circulated to third parties without permission. Enforceable legal remedies and penalties will be sought against these parties to protect our work.
If you have any questions, please email us at legal@businesscommunicationasia.com.
We will respond to your email within one business day. Thank you.